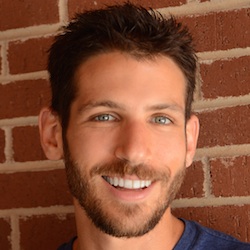 We feel compelled to offer this response to recent media reports concerning Clay Johnson. The reports describe cases of sexual harassment and misconduct throughout Clay's career. Clay was a founder of The Department of Better Technology (DOBT), who stepped back from active involvement in 2014 and remained an advisor to the company until it was acquired by CityBase in August 2017. The media reports do not mention any incidents at DOBT, nor are we aware of any such incidents. There were no complaints about Clay's behavior, formally or informally, during his tenure at DOBT. By all accounts, he treated his colleagues at DOBT with thoughtfulness and respect.
At DOBT we firmly believe every employer owes its employees a safe and respectful working environment. We do not tolerate any form of abuse or harassment.
No one should have to face harassment, bullying or verbal abuse based on any identity. Every workplace, including DOBT, can and must do better at ensuring everyone, particularly those who have been historically discriminated against, are not only treated with respect, but can fully participate in an inclusive environment. This starts with clear and concise policies on workplace behavior, but also includes diversity training, actively recruiting diverse candidates, and ensuring that people of all backgrounds get the same access to mentorship, advice and promotion.
That commitment clearly expressed in the Workplace Tolerance section of our Employee Handbook states:
"DOBT is unabashedly pro-woman, and pro-diversity. This can't be overstated enough, and it's something we seek out in the other people that we hire. That said, some people, because of their cultural upbringing may not even be aware that their statements or actions do make people feel uncomfortable. While we do not want to create a 'safe place for bigots,' we also don't have a zero-tolerance policy for anything other than making the same mistakes over and over again. And just to restate it: we won't hesitate to fire you if you're making your peers feel uncomfortable because of their race, gender, sexual orientation, cultural background, or any other way that people you work with choose to identify."
At DOBT we believe in achieving systemic, lasting change. This change starts with us, our values, and our culture.