Winter 2017 Roundup: The best innovation projects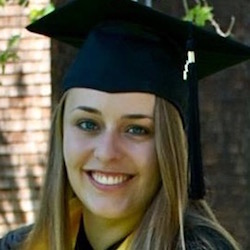 We love to brag about our customers, especially when they're using Screendoor to tackle important problems and advance their organizations with innovative ideas.
Bureaucracy and innovation can seem mutually exclusive, but our customers are proving that they're not resistant to change—in fact, they're actively seeking it.
The projects below are a sampling of their best ideas, including accelerators and innovation challenges. If you're looking for inspiration, you're in the right place.
---
City of New York: NYC BigApps
The Big Apple has long been a center for innovation, and the city government is no exception.
Since 2009, NYC BigApps has invited the public to share in the process of civic innovation by submitting solutions that use data and technology to answer the city's most pressing issues.
Designers, academics, and other New Yorkers can pitch their best solutions to challenges such as transportation, access to knowledge, and community resiliency and compete for cash prizes, spots in the civic accelerator at Civic Hall Labs, and the chance to pilot their solution on LinkNYC kiosks throughout the city.
A far cry from the traditional RFP model, NYC BigApps provides a seamless way to integrate technology and data solution into the fabric of city government, and we think that's pretty cool.
San Francisco Mayor's Office of Civic Innovation: Startup in Residence Program
Similar to NYC BigApps, the Startup in Residence (STiR) program brings innovative technology into government without the risk of overinflated IT contracts.
The 16-week accelerator program matches city agencies with startups that can meet their needs, spanning issues from foster care to homelessness. The result is a mutually beneficial relationship that bridges the gap between government and the startup world.
The San Francisco Mayor's Office of Civic Innovation (SF MOCI) launched an Entrepreneurship in Residence program in 2014. The pilot was such a success that they received a federal grant to grow the program's scope to include 3 more cities (Oakland, San Leandro, and West Sacramento).
We're excited to watch as they select and welcome their third cohort.
CARE International: Scale X Design Accelerator and Challenge
Last, but not least, CARE International runs an internal innovation challenge to encourage and harness its employees' creativity.
The Scale X Design Accelerator and Challenge offers a chance for any employee to form a team and propose a scalable project that assists in CARE's mission of ending social injustice and combatting the underlying causes of poverty.
Applications are judged based on alignment with the CARE 2020 Program Strategy, potential for impact, potential for scale, and potential for catalytic investment. After finalists complete an accelerator, three winners will receive $150K in award funds to pursue their proposed solution.
You can read about the finalists from the first cohort on their website.
---
Want to bring new ideas into your own organization? Screendoor is great for challenge and fellowship applications. Sign up for a free trial account or send us an email at hello@dobt.co.
Becca is the marketing lead at The Department of Better Technology.
Want more articles like this? Subscribe to our newsletter.