Spotlight: The best journalism in 2017 (so far)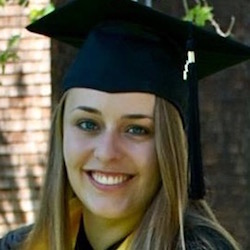 In a time of falling trust, the best newsrooms are focusing on audience engagement, listening to readers, and finding stories that resonate widely.
We're proud to have award-winning newsrooms on our platform, and we'd love to share a few of their projects with you.
Los Angeles Times: Immigration Stories
We've talked about their work before, but in January, the LA Times harnessed the Screendoor API to create a story about the immigration ban that's powerful in its simplicity.
Rather than passing a standard article through a series of editors, the newsroom collected stories directly from readers and displayed the quotes in a tiled layout. There's no hierarchy or interpretation imposed on the stories; responses ranging from support to disgust populate the page, and the reader gets to decide how they feel.
Poynter recognized the project as an example of great journalism in the wake of the immigration ban, and we agree.
ProPublica: Documenting Hate
Never shy around controversial issues, ProPublica launched Documenting Hate, an initiative aimed at tracking hate crimes that go unreported by local jurisdictions. The point of the project is simple: Uncover and report data that isn't tracked elsewhere. (The deeply engaging articles are really just a bonus.)
As the homepage states: "It is impossible to tackle a problem without good data on which to base decisions. … Reliable data will help local policymakers and law enforcement understand the problem; reporting will make it hard for them to ignore it." This cuts to the heart of why engagement journalism is so important—and why ProPublica is seeing so much success with these tactics.
Although this initiative officially launched in November 2016, the stories keep coming. You can find an ongoing list of related stories from ProPublica and their partners on the Documenting Hate page.
ProPublica (with Vox, Kaiser Health News, and Stat): Fact Checking Congress on the Affordable Care Act
The facts around the ACA had gotten a bit cloudy. With Republicans promising to "repeal and replace" Meg Godfrey wanted to know where her representative stood. After receiving a canned response from Missouri Senator Roy Blunt, she asked ProPublica to dig a little deeper, who in turn called on Timothy Jost, emeritus professor at Washington and Lee University School of Law. The verdict? "Some of this information is inaccurate, the rest of it is spin."
In conjunction with a profile of the above letter, ProPublica and Vox launched a form to collect similar statements from other members of Congress. They hope to surface inaccuracies and "spin" in order to combat them with further reporting, and they've already received almost 800 responses to the callout.
---
These award-winning newsrooms use Screendoor to make crowdsourcing and engagement a lot easier. Want to engage your audience and drive better reporting? Sign up for a free trial account or send us an email at hello@dobt.co.
Becca is the marketing lead at The Department of Better Technology.
Want more articles like this? Subscribe to our newsletter.