The Bright Future of Digital Government Services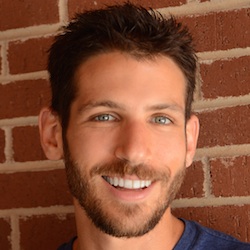 Today I'm happy to announce our new mission statement:
We help governments deliver great digital services to the people who depend on them.
As a company, we have our roots in procurement. RFP-EZ, the precursor to Screendoor, was built during a Presidential Innovation Fellows (PIF) assignment to the U.S. Small Business Administration. The product provided both a forms solution and a workflow tool that allowed teams to evaluate bids. As Screendoor started to gain a foothold in the new GovTech marketplace beyond procurement, we observed two things:
Many government processes, whether they are internal or public-facing, start with a form.
The default workflow tools in government are still spreadsheets and email. They're not only a serious impediment to day-to-day work, but also a major reason why too often government struggles to deliver.
In 2015, the need to streamline government workflows became a major driver of new feature development in Screendoor. As a result, we introduced Shortcuts to automate evaluation and approval processes, made it easier for teams to collaborate, and built integrations with open data portals to help agencies default to open.
These new features transform Screendoor into a powerful platform that helps government deliver "digital services" that happen to have forms as the entry point. We believe people should be able to maintain dignity in each interaction they have with government. Powered by a modern technology stack, digital services provide interactions that meet this standard, interactions that aren't as stressful, time-intensive, or costly.
Our friends at 18F, USDS, and the PIF program have done amazing work, revamping vital services to put the user first. They've paved the way with major wins. They've shared what they've learned. And USDS plans to hire at least 500 technologists by the end of the year. But even if they were to double in size, these programs combined make up a tiny fraction of a federal workforce of over 2.7 million employees. The need for smart digital services far exceeds the supply.
That's where DOBT comes in. In the coming months, we'll share our work with some exciting new clients at the cutting edge of digital service provision. And we'll launch new initiatives to bring you lessons from practitioners at the front lines. In sum, we'll show you what our new mission statement means in practice.
Until our next update, Happy New Year!
Joshua Goldstein is the VP of Product at CityBase.
Want more articles like this? Subscribe to our newsletter.