Aviv Nitsan joins DOBT Support!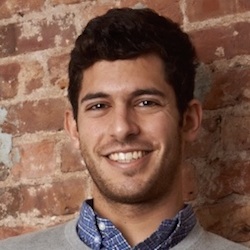 Hey friends! First, we'd like to announce a recent addition to our team. Aviv Nitsan is a talented programmer, as well as a recent graduate of UC Berkeley's Comparative Literature program, so it's only natural that he'll be doing technical customer support here at DOBT. If you find yourself in a coffeeshop in Boulder, Colorado on a weekday, you might just spy Aviv writing code, replying to support requests, or proofreading the horrendous grammar in one of my or Clay's blogposts.
Second, we're happy to announce that with Aviv's help we're launching our official Knowledge Base, a new place on the web to learn about and get help with our apps. We'll be generating more content on an ongoing basis, but there's already some great tutorials in there – check out how you can receive incoming responses via email, or send custom messages to your responders. Oh, and did we mention that the code is entirely open source? If you'd like to contribute, or if you have any suggestions about what kind of content you'd like to see, we're all ears.
Our goal at DOBT is to make government technology awesome, and world-class technical support is vital to that mission. We couldn't be more excited to have Aviv on the team that makes it happen!
Adam Becker is a co-founder of The Department of Better Technology.
Want more articles like this? Subscribe to our newsletter.