Creating an Unbelievable Citizen Experience, Part 3: Many hands make awesome work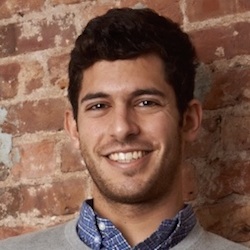 This post is the third in our "Creating an Unbelievable Citizen Experience" series, highlighting the features and benefits of our flagship product, Screendoor.
If you've been following along with this mini-series, you've heard our pitch over and over again: the most drastic way you can improve the citizen experience is by making the necessary interactions with government quicker and easier, and that Screendoor is designed to accomplish just that. But did you know that in addition to saving time for your citizens, Screendoor can also help you and your staff save time and money?
We've already talked about getting your forms online and evaluating responses, but there's more - because once you have responses flowing in and it's time to make decisions about those proposals, contest entries, or job applicants, you may find that some teamwork is needed. Here's how Screendoor helps you do exactly that:
#1 - Discuss (via web & email)
Screendoor lets you comment on responses via a simple web interface – allowing collaborators to spend time reviewing responses on their own terms. (Nobody likes slogging through a long meeting where each application is read-through and discussed in-person.) If you prefer to keep the discussion in your email inbox, just tune the email settings to receive notifications for each comment, and even reply to comments via email.
#2 - Rank collaboratively
We already talked about Screendoor's custom evaluation criteria builder, but the real power of these rankings comes when your team is working alongside you. Screendoor will automatically calculate average scores for each response, helping you quickly separate the best from the rest.
#3 - Control who sees what
I think I know what you're thinking: If all of these people have access to Screendoor, what's to prevent them from accidentally deleting my data, or editing someone's application without me knowing? This is where a lot of apps drop the ball, but thankfully, we built Screendoor from the ground up to have granular, yet easy-to-configure user permissions and roles. Want to let your coworkers comment on responses, but not score them? Score them, but not see comments on them? Maybe you're running a "sealed-bid" RFP process, where reviewers aren't allowed to see the names of the responders? This is just one more way that we've got you covered.
So if Public Works is hiring, and the City Administrator needs to work with the Council on making a decision, and someone at the Parks Department knows one of the applicants, and Human Resources has some input to offer - it's all good, Screendoor will make it happen. Your evaluation process just got so much better - and we still haven't exhausted the list of ways Screendoor can improve the citizen experience for your agency.
Screendoor helps government build beautiful online forms. Request a demo today, and mention this blog series for a 10% discount!
Adam Becker is a co-founder of The Department of Better Technology.
Want more articles like this? Subscribe to our newsletter.