Powering better fellowship programs — Join us for a demo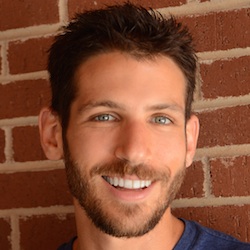 Are you part of a team in charge of a fellowship program? If so, you are doing important work, connecting agencies and organizations to the talent they need and providing unique opportunities for service.
But you're also likely to spend a lot of time sifting through an enormous number of applications, delegating application review to colleagues, and communicating with potential fellows.
We're here to help! Screendoor is a web-based tool that allows you to publish a beautiful and intuitive application form and stay on top of submissions without having to pass around messy spreadsheets or email attachments.
To see Screendoor in action, check out the United States Agency for International Development (USAID) Research and Innovation Fellowships catalog.
Then join us for a 30-minute demo and Q&A every Wednesday in May and June at 1PM EST / 10AM PST. Sign up here!
Joshua Goldstein is the VP of Product at CityBase.
Want more articles like this? Subscribe to our newsletter.