DOBT joins 500 Startups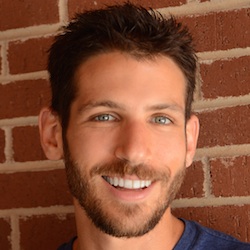 I'm happy to announce that the Department of Better Technology is the first GovTech company to be accepted into 500 Startups, a prominent Bay Area accelerator program.
This is great news, not just for our company, but for the entire GovTech sector. We've known for a long time that government has the potential to become a startup-friendly SaaS category. When there is a job to be done, smart people in government want to be able to choose the best software to help them achieve their goals. They want software that is easily configurable, automatically updated, and beautifully designed. This notion has been validated by our amazing customers who have said "no" to the status quo of legacy vendors, onerous consulting contracts, and software from the 1990s.
A small handful of keen investors have recognized and supported companies working in this space. However, getting into 500 Startups is another signal that the VC community as a whole is starting to take GovTech more seriously, and that our customers don't just represent iconoclasts and outsiders, but are part of a seachange in how people in government are thinking about and purchasing software to help them get things done.
When we got started, a common refrain in Washington and Silicon Valley was, "You can be a company that builds great software, or you can be a company that sells to government, but you can't be both." We are thrilled that the software industry, investors, and most importantly our customers are recognizing that this dichotomy no longer rings true.
Joshua Goldstein is the VP of Product at CityBase.
Want more articles like this? Subscribe to the CityBlog.