Against the Executive Order on Refugees and Visas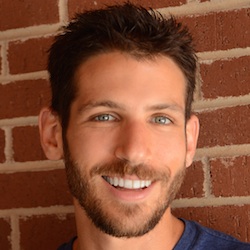 Yesterday, I joined fellow tech CEOs and investors in pledging to stand in opposition to the Executive Order on Refugees and Visas. The pledge affirms our commitment to:
Supporting all our people regardless of their religion or national origin and to raising our voices forcefully against such actions [that restrict freedom of expression, religion and movement] at all levels of our government.

Providing whatever support necessary to any of our employees and their families affected by the Executive Order "Protecting the Nation from Foreign Terrorist Entry into the United States."

Encouraging an open and honest dialogue on the importance of inclusivity and equity in enabling shared success and prosperity across America.
In December, we also signed a statement on civil liberties with the following pledge:
We pledge to unconditionally protect our people from the erosion of their civil liberties, and to speak up and resist such attempts.

We categorically refuse to contribute our skills or platforms to any effort that infringes on civil liberties by any government agency.

We accept a responsibility to partner with communities where the effects of rapidly changing technologies have hurt our fellow Americans. As a business community that has built a formidable leadership and impact globally, it is our patriotic duty to find innovative ways to help create New Economy jobs throughout our country.
The Executive Order is against our values as a company and as a country. It fails to achieve its stated goal of keeping America safe, and it assaults the core American ideals of civil liberties and equal protection under the law.
Joshua Goldstein is the VP of Product at CityBase.
Want more articles like this? Subscribe to our newsletter.