Our favorite GovTech companies (Part 1)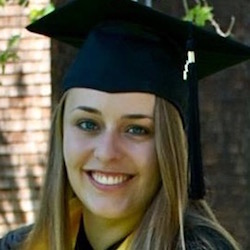 We share success stories from our customers pretty often, but once in a while, we like to highlight the work of other companies in the GovTech space.
We've been in this business for a while, and we can testify that it's not always easy to do business in the public sector. Despite that, we've seen an explosion of other companies stepping up to help government work better. These companies are helping to shepherd the public sector into the 21st century, and we're super excited to see what they come up with next.
So, without further ado, here are five of our favorite companies, in no particular order.
1. Remix
Remix has built an out-of-this-world transit planning tool, which follows the DOBT philosophy of making bureaucrats' lives 100x easier.
Remix is one of those tools that you have to see to believe. (And even then, you might not believe that it actually works!) At its core, the tool makes it easy for transit planners to preview the effects of future transit development (bus lines, etc.), but it's just plain cool to watch.
2. OpenCounter
We first met OpenCounter in our Knight Foundation batch. At that time, they were tackling the problem of business registration, a process that often stops small businesses before they even start. Since then, they've gone on to streamline the business registration process into a simple "wizard"—something close to our hearts with Screendoor.
They've also created ZoningCheck, a simple tool that pulls from city municipal code and GIS resources to project zoning clearances. It's currently in beta, but you can take it for a test run in one of the 49 cities where it's already up and running. When used with OpenCounter, ZoningCheck is sure to become a go-to tool for entrepreneurs as they register to do business with the local government.
3. Ad Hoc
After helping to rescue HealthCare.gov and, arguably, health care reform at large, two members of the "trauma team," Paul Smith and Greg Gershman, founded Ad Hoc, a small software engineering firm that helps state and federal agencies deliver better digital services.
The team at Ad Hoc has gone on build several impressive projects (just check out their case studies for proof), including a "Premium Estimation Tool" for the Centers for Medicare and Medicaid Services, which enables cost comparisons between healthcare providers.
4. Nava PBC
Another team forged in the fire of the HealthCare.gov debacle, Nava PBC has continued to devote themselves to vital government web projects, with a focus on beautiful, user-focused design and scaleable, resilient infrastructure.
We especially appreciate their insistence that well-designed digital solutions can fix a lot of the government's problems. This user-focused perspective led them to redesign the HealthCare.gov application experience, reducing the number of steps by 80% and increasing the conversion rate by 50%. This was a Herculean feat by any measure, involving deep collaboration with the Centers for Medicare and Medicaid Services, and Nava's success was recognized with a 2015 Code for America Technology Award. More recently, their dedication to scalable infrastructure was also rewarded, when Nava engineer Brendan Neutra was named a 2016 FCW Rising Star for successfully load testing Nava's systems on HealthCare.gov with a billion users.
As Code for America put it, Nava's work is "a great example of doing things differently in federal government."
5. SmartProcure
Last, but not least, meet SmartProcure.
Now, if you've ever looked through our blog, you know that we talk about procurement pretty often. (It might even be safe to say that we're a bit obsessed.) So, when we say this, you shouldn't take it lightly:
SmartProcure is revolutionizing government procurement.
SmartProcure has built an incredible tool that brings hundreds of millions of purchase orders into a single, searchable database. This database is extremely valuable for both government purchasing managers and the businesses who want to sell to them because it provides insight into the actual purchasing patterns of government agencies. Everyone benefits; business can find new customers and price their products or services competitively, and purchasing managers within the government can use the same tools to locate new vendors and comparison shop.
With a product so perfectly aligned to both sides of the procurement process, it's easy to see why their customers love them. (Full disclosure: We use SmartProcure ourselves.)
---
There we have it—five companies we're thrilled to share the GovTech space with.
In Part 2, we'll highlight a few more of our favorite companies. In the meantime, let us know what you think of our top picks or tell us about your own favorite players in the GovTech space.
Becca is the marketing lead at The Department of Better Technology.
Want more articles like this? Subscribe to our newsletter.