Our favorite GovTech companies (Part 2)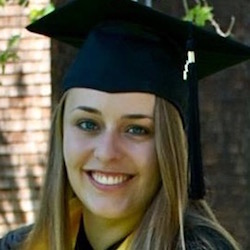 Last week, we shared five of our favorite GovTech companies, but, to be fair, that list wasn't exactly comprehensive.
This week, we're going to brag about five more companies doing great work in this industry. As an added bonus, ELGL also recognized all of them in their ELGL Choice Awards. (That's how you know we have good taste!)
1. ProudCity
ProudCity makes the digital platform accessible to smaller cities, bringing local government services into a beautiful website that can act as a centralized portal.
The best part? ProudCity sets cities up with a free test site (after guiding them through the entire design and configuration process) with unlimited test users. The leap to a paid plan isn't a gouge either; cities only pay $0.01 per resident, per month to keep their site live. (They even let you preview the cost to your city on their price page, based on past census data!)
ProudCity strikes just the right balance between undercutting competitors and delivering modern functionality to its customers. With excellent service and right-sized pricing, it's no wonder that small towns like Hinsdale, MA have chosen them to take vital services online.
2. NextRequest
NextRequest makes it easier for governments to default to open. They provide a simple, yet elegant interface for records request management that integrates automated routing and collaboration features directly into the request workflow. NextRequest also allows you to publish past requests publicly, and its self-service features can reduce duplicative work by redirecting requestors to similar requests, online resources, or other agencies as appropriate.
The bottom line: They want to make it easier for departments to coordinate so that FOIA and public records requests are always fulfilled on time.
Plus, they've got a great team. (We've been lucky enough to share booth space with them at a handful of conferences, and they're known for their stellar customer service.)
3. SeeClickFix
SeeClickFix is building software that bridges the gap between citizens and their governments, making it easy to communicate and ensure that vital services are delivered. This starts with two apps, one for each side of the interaction.
The government-facing app allows agencies to collect citizen requests from mobile apps, inbound calls, emails, web forms, and even tweets; it then pulls everything into a dashboard that makes work assignments and follow-up a breeze, even if the request is outside of your jurisdiction.
The citizen-facing app provides a simple interface for reporting non-emergency issues to government officials. See graffiti on your morning jog? Just pull up the app, snap a picture, add a brief description, and continue on your way. The app uses geotagging to attach a location to your request, and then routes your request to someone who can fix it.
As a bonus, SeeClickFix also produces a podcast, GovLove, that will keep you up to date on the latest in the worlds of GovTech and civic tech. They publish weekly, so you'll always have something to listen to.
4. GovDelivery
Since the company's inception, GovDelivery has been quietly powering email delivery, one of the most vital pieces of digital infrastructure for government agencies. By bringing proven marketing strategies into the public sector, the company is helping to increase digital engagement, driving traffic to government programs and services, open data portals and projects, and training resources.
GovDelivery is growing steadily, having acquired GovLoop, NuCivic, and Textizen. Plus, in November 2015, they hit a cool 100 million subscribers, spread across more than 1,000 government service providers. Chances are, if you aren't already on one of these email lists, you will be soon. (A good thing, since GovDelivery helps their government clients target citizens with vital information at the right time.)
5. OpenGov
OpenGov is a fast-growing, Andreessen Horowitz-backed startup that opens budgets and financial records to the public. Most notably, they've made it easy to integrate with legacy systems, which is often the largest barrier to modernization efforts.
We're particularly excited about OpenGov's "network effect"—if more cities start using OpenGov, they can begin to compare their budgets against similar cities, in terms of proximity, demographics, and more. And they're gaining momentum.
Since raising a $15 million Series B round, led by A16Z, they've added another $25 million in funding and an open-data platform, Ontodia, to their portfolio. Ontodia is perhaps the most interesting addition, since it has enabled a new tool, CivicDashboards, that visualizes raw datasets, making open data even more accessible to constituents.
OpenGov is a model of what a GovTech company can and should be: Not only are they great at what they do, but they also enable their government clients to move toward mastery and better serve their constituents.
---
Did we miss your favorite GovTech company? Leave us a comment and let us know!
Becca is the marketing lead at The Department of Better Technology.
Want more articles like this? Subscribe to our newsletter.