Why our free trials no longer have an expiration date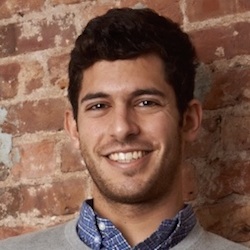 If you're familiar with the Department of Better Technology, you know that something that sets us apart from other government-focused technology firms is that we build hosted platforms. That means there's nothing to install, and that setting up a new agency or organization takes minutes, not days. This allows us to offer a completely free trial of our applications – something we think is a necessity when selling software. We want our customers to buy Screendoor because they've used and loved it, not because they looked at a carefully-crafted marketing page, or a salesperson promised it would change their life.
For the past year, these free trials would last for seven days. Enough time, we thought, for a potential user to set up a form in Screendoor, collect some responses, and show their colleagues what it can do. Even though this length of time is often seen in the startup world, we have realized that in our line of work, it is nowhere near enough time to really evaluate a product. Today we're announcing that starting now, Screendoor (and our other apps) will come with a free trial that never expires.
Why the change? We want potential customers to be able to use Screendoor for a real-world project, and we realize that in government, these projects don't always happen overnight. We're well aware of how long the government purchasing process can take, and we don't want to be in the position of restricting an agency's access to our software just because we're waiting for the puchasing department to deal with payment.
Our hope is with these extended free trials, we'll be able to give a lot more folks a chance to really see how Screendoor can improve their agency's communication, workflows, and efficiency. If you haven't tried it yet, there's no better time to sign up and see what it's all about. If you already have an expired free trial, just get in touch and we'll put you on our new "Free forever" plan.
Adam Becker is a co-founder of The Department of Better Technology.
Want more articles like this? Subscribe to our newsletter.