GovTech Link Roundup: Volume 1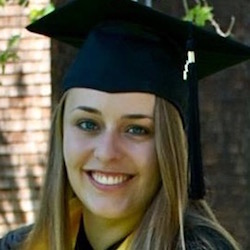 Keeping up with industry news can be overwhelming, so DOBT's weekly Link Roundup aims to be a one-stop shop for GovTech (and GovTech-adjacent) news.
In this first installment: Local governments and the companies that serve them; lots of GovTech funding; and trivia from the history of technology in the White House.
---
NYC BigApps winners, STIR expansion, and ELGL's Top 50.
NYC BigApps has announced their 2017 winners! Head over to their website to read about the Grand Prize Winners (and finalists) in Transportation, Knowledge, and Community Resiliency.
Startup in Residence (STIR)—a program that aims to incubate great ideas and great technology within local government—is now collecting interest from potential partner cities. If you're a city leader who'd like to test out STIR's model for public-private collaboration, fill out the interest form on their website.
Last week, ELGL revealed their picks for the 2017 Haverford Choice Award, which highlights the top 50 companies serving local government. Of course, we're thrilled to make the list at #20, but the biggest takeaway is that the GovTech market is alive and thriving.
GovTech funding galore (and an analysis of the market, for good measure).
A couple weeks ago, our favorite transit nerds announced a $10M Series A led by Sequoia Capital. Remix is rewriting the rules of transit planning, and we're excited to see where they go next.
OpenGov raised another $30M in a Series C financing round led by the Emerson Collective. We're huge fans of OpenGov's push for transparency and open data, especially around public budgeting.
Omidyar Network just invested in Colab, a Brazilian startup focused on bridging the communication gaps between citizens and their government. The app enables a two-way dialogue, allowing citizens to report potholes, graffiti, etc. and government offices to conduct polls on citizen satisfaction and ask for opinions that may influence future development.
Nick Bowden analyzes the uniqueness of the GovTech market. As a bonus, you can sign up for Nick's newsletter for his take on the most important things happening in the industry each week.
The best kind of history lesson: A profile of the first microcomputer in the White House.
Lastly, we'll leave you with this fun piece about the first microcomputer to grace the West Wing. Our favorite piece of trivia: The Carter Administration was the first and last to install a personal computer in the Oval Office (a Xerox Alto).
---
Read something great this week? Share it with us at hello@dobt.co.
Becca is the marketing lead at The Department of Better Technology.
Want more articles like this? Subscribe to our newsletter.