GovTech Link Roundup: Volume 2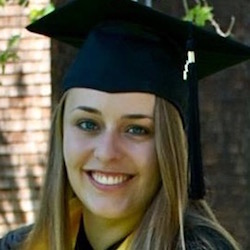 Invasion of the chatbots. (Coming to a city near you.)
U.S. Citizenship and Immigration Services just added a chatbot to their support team. The bot, named Emma, should be able to answer most visitors' questions, but if she gets stumped, she'll switch you over to a live representative. In addition to streamlining customer support, the bot also knows how to handle personally identifiable information (PII) with kid-gloves; chat logs are purged after the session ends, or, if you're transferred to a representative, the bot will scrub PII from the conversation before handing everything over.
Los Angeles Business Assistance Virtual Network is beta testing their own bot, named Chip. The LA BAVN website is the main point of contact between residents and the city for business registration and tax questions, so their support center often gets swamped. Chip should help to relieve some of this digital congestion and help business owners get answers to their questions more quickly.
Innovation is a team sport.
Last week, Senators Maggie Hassan (D-N.H.) and Rob Portman (R-Ohio) introduced a bill that would implement a bug bounty for the Department of Homeland Security (DHS). The legislation, called the "Hack the DHS Act," has some precedent, as both the Pentagon and Department of Defense have run similar programs in the past. If the bill is passed, DHS would have 180 days to make a plan to issue a bounty for "patriotic and ethical hackers across the country" who want to help.
On the National Day of Civic Hacking, a team of Code for America brigade members and city employees built a journey map of the fence permitting process in the City of Orlando. Fence permitting might not sound exciting, but the process offered the perfect level of complexity. In the end, the team walked away with a better understanding of citizen pain points and a beautiful visualization of the permitting process.
Cambridge, Massachusetts released a portal that pairs open data sets with problem statements in an effort to encourage civic innovators to tackle the city's most pressing issues. Examples include using past data on arts grants to help the city better support artists, perhaps through more equitable distribution or better marketing, and using parking ticket data to help the city better regulate parking availability.
Comparative open data galore!
ClearGov recently announced that "ClearGov Insights," their proprietary database of comparative municipal data, is now nationwide. The platform enables communities to benchmark local budgetary spending against those of similar cities and towns, making this another great tool for transparency.
The World Wide Web Foundation published the fourth edition of its Open Data Barometer Global Report. The Report compiles the most interesting insights on open data efforts (or lack thereof) around the globe. Their website also offers an interactive model of the data, a somewhat more accessible way to digest all of the comparative data they've collected.
Lastly, we got a little lost in the ParkScore project, courtesy of the Trust for Public Land. Not only does the site assign a score to the 100 largest cities based on park acreage, investment, and access, but it even provides a tool that helps cities plan new park sites and measure their impact.
---
Read something great this week? Share it with us at hello@dobt.co.
Becca is the marketing lead at The Department of Better Technology.
Want more articles like this? Subscribe to our newsletter.