GovTech Link Roundup: Volume 3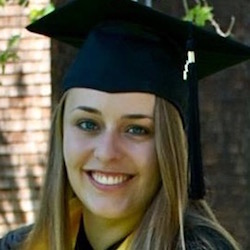 What the heck is a blockchain?!
The a16z podcast takes Capitol Hill to chat with Representatives Jared Polis (D-Colorado) and David Schweikert (R-Arizona) about possible applications for blockchain technologies, way beyond cryptocurrencies. The 20-minute episode will leave you with plenty of cocktail party worthy soundbites about everything from information privacy to more effective foreign aid.
If you're still confused about blockchain (don't worry, we all are), check out William Rode's ongoing series for Hackernoon. In Part One, Rode starts by explaining the foundational social contracts that hold our world together and mentions that, at least before blockchains, these truths have always been maintained centrally, usually by the government. Part Two talks about how blockchains decentralize these "inter-subjective" truths and allow for a sort of communal accountability.
System upgrades.
StateScoop reports that the City of Oakland plans to connect disparate database systems in the wake of the Ghost Ship fire. The new system will bring together data that might not otherwise be cross-referenced, including code violations, 911 calls, and zoning information, hopefully preventing future tragedies.
18F is always trying to make web development easier for federal agencies. Last week, they announced two new tools: Fractal and Federalist. Fractal is a Jekyll-like framework for no-stress development, and Federalist, fresh out of beta, takes the guesswork out of compliance with a FedRAMP-ready cloud hosting solution.
Cue up C-SPAN: NextGov brings us their top 14 legislators to watch for technology policy. The list is essentially a who's who of federal IT transformation champions and details each lawmaker's tech pedigree and modernization "wishlist."
All aboard for faster procurement.
To be fair, this isn't exactly fresh news, but all the same, we can't get enough of the RFP Bus.
San Francisco's Jay Nath and Jeremy Goldberg first wrote about the RFP Bus for Governing Magazine back in 2016, explaining that the traditional RFP packaging actually discourages competition and often brings in less-than-perfect solutions. By replacing pages of requirements with a set of problem statements, investing in better technology, and streamlining the process, governments can find better IT solutions and cut down on lengthy procurement timelines.
Jay recently checked in with Government Technology Magazine to talk about a recent test-run with four cities. The experiment resulted in more than 20 contracts, all from a process that takes only six weeks.
---
Read something great this week? Share it with us at hello@dobt.co.
Becca is the marketing lead at The Department of Better Technology.
Want more articles like this? Subscribe to our newsletter.