GovTech Link Roundup: Volume 4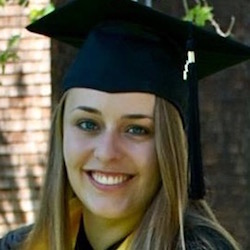 Federal IT: Two steps forward, one step back…
Amazon is working on a new GovCloud region, set to open in 2018. The AWS GovCloud (US-East) Region will be a bit closer to target customers in the federal government (although isolated from U.S. East AWS), safeguard against data loss from potential disasters in the Pacific Northwest, and comply with all of the same compliance standards as the existing region.
Last week, the House Oversight and Government Reform Committee released the latest Federal Information Technology Acquisition Reform Act (FITARA) Scorecard. Even though agencies' progress seems to have slowed across the board, USAID walked away with the first A grade ever awarded. You can view the scorecard itself here, courtesy of FedScoop.
ICYMI: New research.
Like it or not, social media plays a growing role in public trust, with chat apps leading the way. Knight Foundation was curious to see how Snapchat users engaged with news and politics during the election, and whether this interaction lent credibility to the journalists and politicians who used the platform themselves. The results suggest that engaging on Snapchat may increase perceived credibility for these two user groups, even if fewer than half of surveyed users followed them personally.
The IBM Center for the Business of Government published a report that digs into the trend of government-established digital service teams. In Digital Service Teams: Challenges and Recommendations for Government, Professor Dr. Ines Mergel parses data from digital transformation efforts across the world to contextualize the challenges facing these projects and how they can move forward.
Meet the newest digital services team!
The New York City Department of City Planning introduced NYC Planning Labs, perhaps the newest tech services team to enter the scene. You can read their charter here, but we also suggest reading about how they "stole" 18F's website and made it their own.
---
Read something great this week? Share it with us at hello@dobt.co.
Becca is the marketing lead at The Department of Better Technology.
Want more articles like this? Subscribe to our newsletter.