GovTech Link Roundup: Volume 5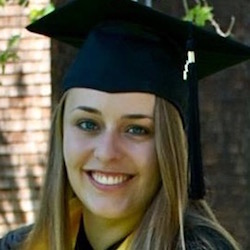 GovTech funding and the path to $100MM ARR.
One potential mark of startup success is funding—namely, progressively-larger rounds of funding. Government Technology Magazine dug into the funding history for companies on their GovTech Top 100 list to find out just how much funding these companies were commanding in each round, along with the increase in capital from round to round. (GovTech funding may be gaining momentum, too. Govtech Fund recently invested in seven more companies, more than doubling their portfolio.)
Of course, healthy revenue is the other big marker of success. Nick Bowden is back with a teardown of the path to $100MM ARR. Aside from the usual suspects (access to cash and market size), he discusses how the founders' competencies, the product's value-add, and the team's makeup can all affect adoption and, ultimately, the company's bottom line.
Code for America in the news.
Code for San Jose's Michelle Thong recently wrote about the virtues of civic hack nights, from the community they've built to the support they're providing to non-profit and government employees in the area. Whether you're a local technologist looking to get involved (they host these gatherings twice a month) or want to get some ideas for your own city, this is a great read.
Another Code for America project, the Clear My Record app has given over 2,000 California residents the chance to clear or reduce nonviolent offenses from their records. The app works by streamlining the usual bureaucratic nightmare into a simple application, then updating the applicant regularly on the progress of their case. Public Defender Ellen McDonnell said the app "has dramatically increased [their] efficiency."
Tech's big field trip.
Unless you've been hiding under a rock, you probably heard about the "tech summit" at the White House last week. The first meeting of the so-called "American Technology Council" reportedly covered a range of topics, from cloud computing to procurement policy.
The opportunity to discuss these topics drew both OpenGov CEO Zachary Bookman and CfA Founder Jennifer Pahlka. In a separate post to the Code for America community, Pahlka expressed the importance of having a voice and a seat at this table, despite concerns that her attendance would normalize the Trump administration.
Only time will tell if this new Council will effect real change.
---
Read something great this week? Share it with us at hello@dobt.co.
Becca is the marketing lead at The Department of Better Technology.
Want more articles like this? Subscribe to our newsletter.