GovTech Link Roundup: Volume 6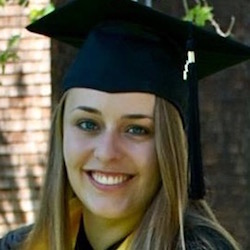 Tech fellows wanted.
The San Francisco Mayor's Office of Civic Innovation (SFMOCI) is looking to add two new innovation fellows to the team. If you're interested in joining the team responsible for consistent, forward-thinking projects, check out their blog post, or go straight to the application form (hosted on Screendoor).
New America just announced its first class of Public Interest Technology Fellows. New America President and CEO Anne-Marie Slaughter says that the team "is looking to build an ecosystem for the field of public interest technology"—work that will hopefully shape the way that NGOs work with technology and data.
An update on the White House Tech Summit.
In last week's roundup, we brought you some news about the White House Tech Summit, including Jennifer Pahlka's reasons for attending. Luckily, she's back with two more blog posts. In the first, she praises the truly wonderful response she received from the CfA community, from which trolls were notably missing. The second post offers a rundown of the day's activities and talks, along with Pahlka's impressions of the day and her fellow attendees. As you'd expect, her commentary points out the importance of truly improving government services, not just public-facing websites.
Online voting?
Voting has been a hot topic over the past few weeks, and with the recent allegations of foreign interference, most of the commentary has revolved around creating a simpler and more secure process. Predicting Our Future recently published a podcast series on online voting and the far-reaching implications of moving away from paper ballots entirely.
Do yourself a favor and listen to these three fascinating episodes. You'll come away with greater appreciation for the complexity (and fragility) of our electoral system, plus plenty of intelligent talking points about securing elections against hacking and increasing voter turnout for your next stop at the water cooler.
---
Read something great this week? Share it with us at hello@dobt.co.
Becca is the marketing lead at The Department of Better Technology.
Want more articles like this? Subscribe to the CityBlog.