GovTech Link Roundup: Volume 7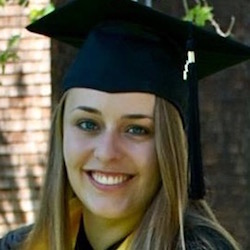 Discovery research and modular procurement in action.
18F takes a deeper look at modular procurement and discusses their approach to a new system for the Forest Service. The Technology Transformation Service started this engagement with discovery research, "a process used to better understand what people need from a product or service," instead of diving into the work. In the end, this upfront feedback helped them build a better user experience and laid the foundation for a more trusting partnership. (Keep an eye out for the rest of the series on their blog.)
If you'd like to see how modular procurement works "in the wild," look no further than the Child Welfare Digital Services (CDWS) project. CDWS is an attempt by the State of California and local agencies to implement a new child welfare reporting system "using Agile methodologies, free/open source software (FOSS) and user-centered design." They just awarded a new contract to CivicActions, who will provide development operations management for the project.
Leaving Trump's administration.
Back in November, Noah Kunin published "Why I'm staying at 18F," a post that reflected his optimism in the larger movement toward better, more serviceable digital services. (A stance that Code for America's Jennifer Pahlka and many other leaders in the space have echoed.)
But, all of this optimism has limits. Last week, Kunin posted an update, "Why I'm leaving 18F," explaining that the confluence of two events (former FBI Director James Comey's firing and testimony thereafter, plus the reorganization by administrative order that left 18F under a new, political figurehead) had forced his hand. (Of course, he's not the only one leaving; Walter Shaub Jr., Director for the Office of Government Ethics, just tendered his own resignation.)
Kunin leaves us with this:
"Consider that your very presence in such a system provides consent. Consent is the fuel any Administration needs to continue to normalize what it is doing. The more powerful you or your organization is, the more consent you provide. Is it worth it? Do the means of normalization justify your ends?
"For me, the answer is clear. No."
---
Read something great this week? Share it with us at hello@dobt.co.
Becca is the marketing lead at The Department of Better Technology.
Want more articles like this? Subscribe to the CityBlog.