Introducing our podcast, Rewiring Government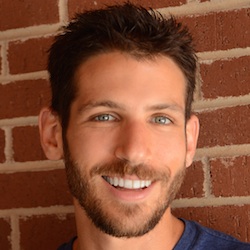 Every day, we talk to people in government who are interested in pushing their city, state or federal agency to become a better provider of digital services. They frequently ask us for advice and we are happy to share.
One thing struck us recently: despite living and breathing GovTech, we know only a fraction of the stories and hard-won lessons from our colleagues working in the guts of government to make change.
That's why we're going to try something new: the Rewiring Government podcast. Starting with the Presidential Innovation Fellows, the Code for America fellows, and other GovTech leaders, we'll dig deep to identify how change in government actually happens.
Rewiring Government will feature:
Big Thinking and Implementation. We want to hear stories from people who are willing to both think big and get their hands dirty with the implementation details.

Optimism and Earnestness. We want to explore how to navigate the institutional pressures aligned against change makers. It's easy to be cynical in these contexts, but we won't be.

Operationally Relevant Advice. Every experience is unique and idiosyncratic, but we are convinced that there are generalizable lessons and an audience that is hungry to hear them. Beyond technical best practices, we want to hear what it takes to make an implementation a success.
We're also excited about this podcast because we think it can be a first cut of history of Obama-era GovTech innovation. So much has happened at every level of government since 2009, so as we enter the last year or so of this particular chapter of GovTech, we think this podcast can help capture these important lessons.
I really enjoyed speaking with our first two guests. Right now, you can hear Justin Erlich, the Data and Technology Advisor to California Attorney General Kamala Harris. Soon, we'll have Rachel Lunsford, former product manager for the Blue Button at the Department of Veterans Affairs. Enjoy!
Joshua Goldstein is the VP of Product at CityBase.
Want more articles like this? Subscribe to our newsletter.