Made Bootstrap accessible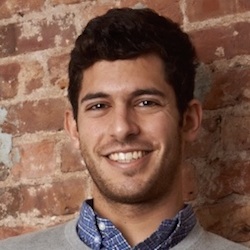 One thing that's been frustrating about developing apps for the government web is that some of the great front-end frameworks we use don't take accessibility into account. A week ago I announced our plan to add some modest accessibility improvements to Bootstrap, and asked some friends from Code for America and the White House's Presidential Innovation Fellows program to help contribute.
I'm proud to announce that as of today, our changes have been merged into the main Bootstrap repo. Our work isn't completely done, (in round 2, we'll start testing Bootstrap with an actual screen reader,) but we've already achieved significant progress in making Bootstrap more friendly to users of assistive technology.
Major credit is due to the folks that showed up to hack, both in-person and virtually: @criscristina, @dannychapman, @louh, @bensheldon, and @jasonlally. Thanks everybody for helping out!
Adam Becker is a co-founder of The Department of Better Technology.
Want more articles like this? Subscribe to our newsletter.