Making Government More Effective and Inclusive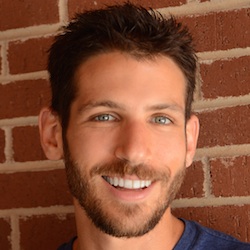 I am delighted to join the Department of Better Technology! The vision for this company, developed while Clay and Adam served as Presidential Innovation Fellows in the White House Office of Science and Technology Policy, is incredibly compelling:
The Department of Better Technology's goal is to move government into the 21st century: to work in the guts of government, to fix problems via technology, and to improve the way that people interact with it. We think that no matter what size you want government to be, you want it to work well, be accountable, and spend your dollars wisely. We think modernizing technology is a way to achieve all those things.
Screendoor, DOBT's flagship product, is a flexible tool that enables governments and non-profits to collect and manage data in a beautiful and intuitive way. USAID uses Screendoor to place hundreds of fellows in Graduate Research Innovation Fellowships, the City of Oakland uses it to run its Grants for the Arts program, and Propublica uses it to find sources for their news stories.
While I'm excited to expand our work with municipal and federal partners, I'm also excited about working with the international development community and using Screendoor to solve difficult global challenges. Over the last few years, I've worked in emerging and developing economies to help front-line teams use technology to more effectively deliver the services (health, water and education) that matter most to citizens. In each of these sectors, collecting accurate data at the community level – and making sense of these data at the district or national level – is a core challenge. Screendoor is the best tool for managing this process: from the creation of a form and the collection of data on a mobile device or tablet, to getting the full picture about what these data can tell us. Screendoor is backed by a robust API, which makes it easy to sync data with existing systems and interact with your data on a map.
I couldn't be more thrilled to join Clay, Adam, and the team. DOBT is a for-profit company, but it's backed by the Knight Foundation and we measure our success both by how well we do and by the extent to which we help make government – the only institution that serves all of us – more effective and inclusive.
Onwards!
Joshua Goldstein is the VP of Product at CityBase.
Want more articles like this? Subscribe to our newsletter.