New Screendoor Feature: Say hello (or hola) to multi language forms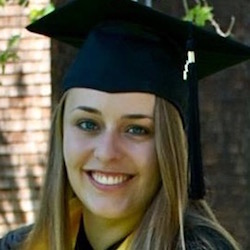 Today, we're excited to officially unveil a tool we've had in beta for a while: multi language forms!
Great government digital services are easily accessible by default, and one big component of accessibility is ensuring users can access content in their primary language. As part of our work with the Government of Switzerland, we developed a simple way to translate your Screendoor forms into Spanish, French, Italian, or German.
Usually, we launch a feature with a simple blog post and a walkthrough, but we'd also like to let you see how one of our customers put it to use.
Want to learn how the Los Angeles Times used a translated Screendoor form to crowdsource stories for one of the coolest pieces of journalism this year? Read on for the details, along with a walkthrough video so that you can start translating your own forms today.
---
In 2006, 40,000 students in the Los Angeles area left school to join an ongoing protest against House Resolution 4437, a bill that would have strengthened border security and made it a crime to assist undocumented immigrants. The rallying cry that day was "¡Hoy marchamos, mañana votamos! / Today we march, tomorrow we vote!"
On the 10th anniversary of the walkouts, the Los Angeles Times sought out those young revolutionaries, hoping to hear more about these protests and their lasting effects on the students.
The newsroom was already using an embedded Screendoor form to collect stories from students and the community, but they wanted to expand their reach. With the new multi language feature, it was easy to work with their partner Hoy to bring a translated form to a whole new audience of Spanish speakers. As a result of their extended outreach, they were able to locate many of the students and tell their stories. If you'd like to read it for yourself, check out "Walkout generation" by Daniela Gerson, former community engagement editor at the LA Times.
If you want to hear how this feature can boost your engagement and allow you to hear even more voices, you can read Daniela's debrief of the process in "How the LA Times quickly located student protesters from more than 50 schools, a decade later."
---
Now it's your turn. If you've ever wanted to give respondents a chance to read your form and respond in their native language, here's your chance!
Watch a demo video here or head to our Knowledge Base article on translating your forms for more details.
---
As always, we'd love to hear your feedback, so drop us a line at hello@dobt.co!
Becca is the marketing lead at The Department of Better Technology.
Want more articles like this? Subscribe to our newsletter.