Our "New Client Guide," and how we educate government about Software-as-a-Service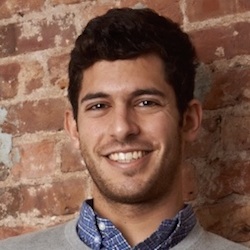 When purchasing software, government tends to play by a fixed set of rules.
First, stakeholders are convened, requirements checklists are created, and RFPs are issued. For entirely custom-developed systems, the work might take years to complete, if not decades. A popular alternative is to purchase software as "Commercial off-the-shelf" (COTS), a practice which aims to reduce risk and time-to-delivery, but still results in the same failings as custom-developed software. These are the two most popular methods that the federal government uses to purchase software, yet they're practically designed for failure. The Standish Group reports that 94% of these large-scope projects fail in one way or another.
A big part of our mission at DOBT is to change these rules.
We believe that many of government's software needs are fairly universal, and that the software that meets them should be deployed in seconds, not days or years. Our flagship application, Screendoor, is offered to governments as a software-as-a-service (SaaS) platform, meaning that in contrast to custom-built or COTS software, it can be deployed immediately at a much lower cost.
Prospective clients often ask us whether this actually works. Here's our anecdotal experience:
Screendoor is in-use by dozens of government agencies, from small local governments to large federal agencies.
We have never taken a client's money without a working software platform to deliver them.
Our clients are paying orders of magnitude less for Screendoor than they are for custom-built or COTS software.
Unfortunately, government just isn't used to buying software this way. Our sales process starts with us pitching Screendoor to an agency, but it also includes a primer on how SaaS works and what they can expect from us as a vendor.
Recently, we wrote a "new client guide" that puts these points into writing. We haven't yet figured out how to integrate it into our onboarding process, so we wanted to share it here for our blog readers and anyone else who might find it useful.
Reading it, however, you'll notice that it's less of a DOBT- or Screendoor-specific document, and more of a general guide to SaaS for government. We hope that the content in this guide, along with the increased success of government-focused SaaS, can help show folks in government that by changing the way they purchase software, they have the ability to save taxpayer dollars, reduce their risk of failure, and have much better relationships with their vendors.
Additional reading:
Adam Becker is a co-founder of The Department of Better Technology.
Want more articles like this? Subscribe to our newsletter.