Adding a new type of form field in Screendoor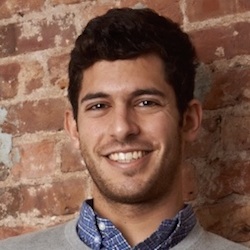 Besides seeking feedback from our users, we keep a close eye on the forms they publish. Seeing all these great forms really helps us guide Screendoor's product direction.
Here's one example we wanted to share. Over the past few months, we've seen several users create form fields like these, asking respondents to agree to certain conditions before they continue:
Screendoor's form builder lets users add checkbox fields, but they aren't designed for a single option with a blank label. That's why the asterisk indicating a required field appears in the screenshot above. We considered changing the behavior of checkbox fields to remove the stray asterisk. But ultimately, we decided to create a new type of field, one that would more clearly fit a user's mental model of providing confirmation.
So, that's all to say that we shipped a new field type today: "Confirm." It looks like this:
Screendoor users can now take advantage of this new field type to create better-looking, more semantic forms that are easier to understand. And we'll continue looking for ways to make our customers' forms even better.
Adam Becker is a co-founder of The Department of Better Technology.
Want more articles like this? Subscribe to our newsletter.