Screendoor Update: Send a response to external collaborators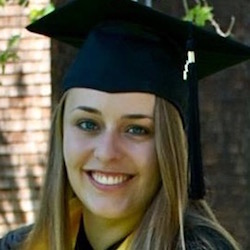 We think about forms all the time, since they're what Screendoor is built upon.
Forms are the lifeblood of nearly every bureaucratic process because they make it easier to capture the correct information in the correct format, and then distribute that information to all interested parties. Often, these interested parties are from multiple offices, agencies, programs, and departments, which can make communication difficult and tedious.
We make it easy for Screendoor users to collect, review, and approve responses. But to date, it's been harder to collaborate with colleagues who aren't using Screendoor. Sure, you could send them an exported PDF or an Excel workbook, but those require an extra step and an extra email. That's not exactly aligned with the goal of simplifying and automating business processes.
So, after tons of feedback from current and prospective customers, we're working on some Screendoor updates to make it easier to make the move from your paper or PDF-based business process to an online workflow.
Our first update is a way to make working with your forms, both online and offline, a bit easier. Plus, we've given our PDF exports a little facelift.
Before:
After:
---
With our latest update, we're letting you automatically send a PDF of any response to any email address. This includes emails without a Screendoor account. If your business process involves someone who will be working with responses outside of Screendoor, this grants you additional flexibility.
So, if Betty in Accounting really can't get behind the idea of automatic approval routing, or if your Screendoor license only includes those in your immediate workgroup, you can keep everyone in the loop by automatically sending them a PDF.
We've added this feature as a Screendoor shortcut. If you've ever used our shortcuts tool, you'll know it's easy to get started. If you haven't, check out our article on how to setup a shortcut, or read the instructions below.
---
First, click on the "Configure shortcuts" link in the lower left-hand corner of your response dashboard.
Press the "Add shortcut" button. From here, select a trigger for the shortcut (e.g. "When a response has its status changed to 'Processed'"), plus the action that will take place when the shortcut is triggered. In this case, we want to "send a copy."
Then, just add the email of the person you'd like to receive a copy. You can choose whether you'd like them to receive the response as a PDF attachment or as text in the body of the email.
---
If you have any trouble using this new feature or want to give us feedback, please email us at support@dobt.co or comment below. We'd love to hear from you!
Becca is the marketing lead at The Department of Better Technology.
Want more articles like this? Subscribe to our newsletter.