Introducing teams on Screendoor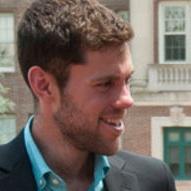 If you use Screendoor to evaluate job applications, bids, or FOIA requests, chances are it's a collaborative affair. Most of our customers have multiple people reviewing every submission they receive, each with a different type of expertise. Some of our larger customers, who need to evaluate a deluge of responses within a short timeframe, are delegating dozens of people from different parts of the organization to help tackle the workload.
When you're dealing with that many people, delegating work efficiently becomes very tough to manage! Today we're introducing project teams, the first in a series of improvements that will make it easier to help your entire organization take advantage of Screendoor. Here's how it works.
Let's say DOBT is sponsoring an innovation challenge, and I'm putting together the evaluation workflow. First, I'll want at least one of our engineers to review each submission for code quality. If the entry looks promising, I'll reassign it to the project judges so that they can give it an overall score.
To implement this workflow, I would visit our brand-new Collaborators page, which lets you invite anyone (even people outside your organization) to view and manage responses for your project. You can also organize these people into teams: I'll create Engineering and Judging teams and group everyone accordingly.
As new submissions come in, I'll assign them to the Engineering team, which will make all of our developers responsible for reviewing them. If we hire a new developer during the challenge, I'll just add them to that team – they'll automatically be assigned the responses I delegated to Engineering. Once Engineering has reviewed a response, they can just hand it over to the Judging team for further evaluation.
But what if some engineers are also judges? Not a problem: I can assign a response to multiple people (or teams). If you need people across multiple teams to review a response (for example, the heads of each department), Screendoor can handle that easily.
This is a small first step to help solve this problem. We're excited to keep improving in this area: helping large teams collaborate more efficiently at a fraction of the cost of conventional enterprise software.
(Photo courtesy of Seattle Municipal Archives.)
Josh Rubenoff is a product designer at The Department of Better Technology.
Want more articles like this? Subscribe to our newsletter.