Scheduling appointments with Screendoor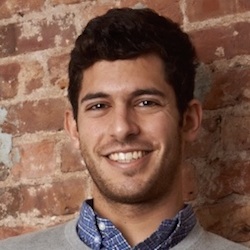 This week I heard from a government official whose department plans to host office hours to stay in touch with the public. He had looked at various software tools for scheduling these meetings, but nothing offered both the power and simplicity he needed. He wanted his staff to be able to manage meeting requests and quickly send meeting details to attendees. Above all, the tool needed to be accessible to the public, especially people with limited connectivity or technology skills.
Too complicated for the general public.
Previously, we hadn't considered appointment scheduling to be in Screendoor's wheelhouse. But with recent updates to our API and our customizable form rendering library, we realized we could build a custom appointment time picker pretty easily!
Here were the meeting requirements:
30 minutes in duration
Must be held on Mondays and Tuesdays between 1-4pm
Must be scheduled more than one week in advance
Can be scheduled up to a month in advance
With those parameters in mind, we built Screendoor Appointment Dropdown, an open source Screendoor integration that automatically populates a dropdown field with available meeting times. Once a respondent selects a time slot, it's removed from the list so that it's not double-booked.
Ah, much better!
In just a couple of hours, we extended Screendoor to serve a new need and we solved a tricky problem for one government official and his team. It's the latest example of how we help governments deliver great digital services to the people who depend on them.
Adam Becker is a co-founder of The Department of Better Technology.
Want more articles like this? Subscribe to our newsletter.