Screendoor feature updates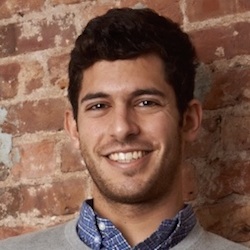 Another week, another round of awesome features being shipped in Screendoor. Here's what we've been working on:
Organization-level permissions for projects
You can now assign project collaborators on a per-organization basis, which should be a great time-saver!
Email address in unsubmitted response details
We added the respondent's email address to the unsubmitted responses page, so you can follow-up with anyone who hasn't completed your form.
Show read/unread status on responses page
Now it's easier than ever to track if a response is read or unread.
Better notification emails
We now send notification emails with the "from name" set to the triggering user, so it's less likely that your coworkers will pass over them.
Still haven't given Screendoor a try? Sign up for our free trial here: go.dobt.co/screendoortrial
Adam Becker is a co-founder of The Department of Better Technology.
Want more articles like this? Subscribe to our newsletter.