Screendoor new feature: Custom rating fields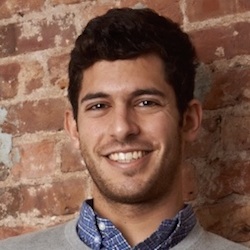 Today we're launching a new feature in Screendoor: custom review fields. We've had this one on our minds for a while, and we think that it will make Screendoor an even more effective tool for reviewing large numbers of applicants.
With all of our features we want to make sure that we keep Screendoor as simple as possible, so when adding customization to the application, we never want to create more work for you, our user. Here's how it works:
When you create a project in screendoor, we create an overall rating field for you:
This should be enough for most use cases, but if you want to rank your responses on say, a combination of "skill", "experience", and "creativity", it's as easy as creating those three fields here:
This will let your reviews rank each response multiple times, and the system will automatically calculate the average rating across all fields and display it to you.
And that's just one way to rank responses. You also have the option of reviewing by response field – so you can ask your reviewers to rate a specific section of a response, like so:
Right now, you have the option between Stars, Red/Yellow/Green, a Number Range, and Free Response. Here's what they look like, all in a row:
This should be a ton of help for anyone who is managing a ton of reviewers, or integrating Screendoor with an already-established review process. And it opens up all kinds of possiblities for new features – weighted review fields? Bid discounts for registered vendors? As always, drop us a note to let us know what you think!
Adam Becker is a co-founder of The Department of Better Technology.
Want more articles like this? Subscribe to our newsletter.