Measuring Screendoor's ROI for Government Agencies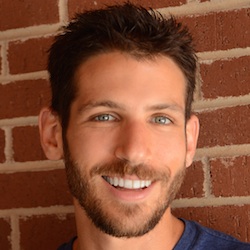 One of the great challenges of working in government today is the sheer inadequacy of the tools available to achieve an ambitious and ever growing set of policy challenges. At DOBT, we spend a lot of time thinking about to solve this problem, and how we can continue to measure and improve the return on investment (ROI) we deliver to project teams working to serve their constituents.
We measure the ROI of Screendoor in three different ways. First, we measure gains in efficiency: whether teams are able to make better decisions, faster. With modern, cloud-based tools that are competitive with the private sector, government teams can reduce the transaction costs involved in launching projects and making great decisions. This means that your licenses and permits get issued more quickly, that your decision on a new hire has a shorter end-to-end completion time. With a robust audit trail, you can work faster while still remaining confident that you are meeting compliance standards.
Second, we measure improvements citizen satisfaction. When citizens go to fill out a government form on Screendoor, they will get a clean and beautiful interface, the ability to easily and securely submit payments, and the confidence to never worry about losing their data. In short, citizens do not usually expect their satisfaction with government services to exceed their experience in the private sector. We want to change that.
Finally, cost is the most important ROI metric for some agencies and it's one of the easiest to measure. Because Screendoor is a cloud-based service, it's dramatically less expensive than the systems it's designed to replace. In fact, while most government IT systems cost hundreds of thousands (or even millions!) of dollars, Screendoor has a clear, transparent pricing structure that falls below most procurement limits, and usually can even be expensed on a purchase card.
Want to learn more about Screendoor's ROI for your agency? Request a demo for more information.
Joshua Goldstein is the VP of Product at CityBase.
Want more articles like this? Subscribe to our newsletter.