Screendoor New Features: Tables & Multi-Page Forms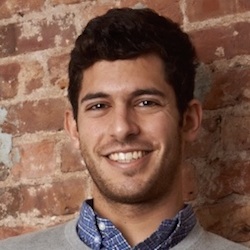 We just shipped two new features in Screendoor, and we think they're so awesome that we couldn't wait to tell you about them.
Table Inputs
We've added the Table to the list of input types in Screendoor's form builder. You can define your columns, optionally set a minimum and maximum number of rows, and choose whether or not to calculate column totals. Take a look:
Multi-page forms
Nothing hurts your conversions worse than a page with too many form fields, so we added the ability to insert page breaks in your long forms:
---
If you're already using Screendoor, these features are live and ready-to-use today. If you're not, just contact us for a demo or to get setup with an account. We look forward to making your "Screening" more collaborative and efficient!
Adam Becker is a co-founder of The Department of Better Technology.
Want more articles like this? Subscribe to our newsletter.