Streamlining the Production of Open Data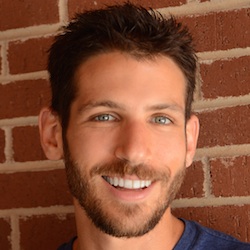 When I worked at the World Bank, I spent a lot of time helping government agencies harness data to improve delivery of the public services that matter most to citizens. Our clients wanted to access streams of insight to improve decision-making and performance. Around this time, open data portals like Socrata and CKAN were starting to mature, and business dashboards like Geckoboard and Ducksboard were coming onto the market. While the data publication tools had never been better, the data production workflow was slow and inefficient, a cumbersome process that involved messy spreadsheets, Google Docs and manually uploaded .csv files. The open data production process was, and still is, a major barrier to the creation of timely, granular and actionable data.
Today we're pleased to unveil Open Data Sync, a new Screendoor feature that bridges the gap between data production and data publication. With Socrata Sync, senior managers in government can collect, approve and evaluate data from project teams and sync it to their Socrata Open Data Portal—automatically.
Performance measurement and evaluation is one area where Socrata Sync provides a solution. Chief data officers (CDOs) can work with department heads to define performance indicators in Screendoor and distribute a link to a page where frontline teams can enumerate their progress at regular intervals. Once the data has been collected, CDOs and department heads can review and discuss submissions directly in Screendoor. Upon their approval, the data is instantly pushed to the Open Data Portal. Equipped with up-to-date and widely available data, senior staff can more easily advocate for process change. This is only one use case for Socrata Sync: stay tuned for additional benefits of improving the data production process with Screendoor.
We're excited to offer Screendoor as a cornerstone element of the data production workflow, replacing brittle spreadsheets and outdated database management systems. Our new feature reduces human or machine errors common in data collection. It also lessens the work required to maintain dashboards for end users. Furthermore, we know the data production process is never static, so we've ensured that Screendoor can adapt to a wide array of scenarios, such as new performance indicators, new team members and process changes.
We would love to hear what you think! Send us a message at @dobtco or sign up to create your first Screendoor project.
Joshua Goldstein is the VP of Product at CityBase.
Want more articles like this? Subscribe to our newsletter.