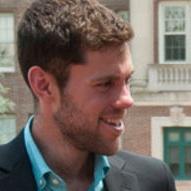 As a distributed team working across multiple time zones and schedules, it can be hard for us to find the best time to check in with each other. The most obvious solution is to schedule a meeting, but if you've worked within even a mildly bureaucratic organization before, the very idea of meetings might provoke a visceral reaction.
I'm still amazed at the days of productivity I've wasted in badly planned meetings. They almost always run long, but even when they end on time, it's all too easy to take a meeting off the rails. Sometimes a participant hijacks the discussion taking place, changing the topic to something which doesn't need your input. Your presence is rendered useless.
More often, you're invited to a meeting just for the sake of being there. Either you're tangentially involved in the project and people think it's a good idea for you to be present, or the topic of the meeting seems to relate to your job title. In both scenarios, you usually have nothing meaningful to contribute. In especially toxic work environments, people schedule and attend meetings solely to keep busy and justify their continued employment, instead of improving the quality of their work.