Another week, another Josh
Continuing our hiring spree from last week, we've decided to keep hiring Joshes. This week, Josh Goldstein joins DOBT as managing director. He'll be helping me out on the business side of things as a primary point of contact for our customers, while also assisting in day-to-day company operations.
Josh brings a new area of expertise to our firm: international development. Before working at DOBT, Josh worked with Google to bring broadband to Africa, assisted at Stanford's d.school in Jamaica, and helped launch Code for Kenya and Apps4Africa.
Screendoor has always been about accessibility – we made Bootstrap 508 compliant even before we had our first paying customer – but our commitment to accessibility extends beyond what federal law requires. All of our forms are fully mobile-compliant, and many can be filled out solely via email. Our broad conception of accessibility applies to cost as well: Screendoor is being used to turn million-dollar projects into thousand-dollar projects.
All of this makes Screendoor a great fit for the developing world – it's no wonder that many of our very earliest customers are from the international development community. So we're tremendously excited to have Josh here as an asset for them, and to help us continue to grow in that sphere.
Welcome, Josh!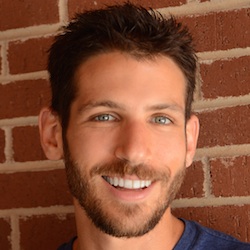 Clay is the chairman and co-founder of The Department of Better Technology.
Want more articles like this? Subscribe to our newsletter.